Ask for more?

Unique, ergonomic design, technological perfection and effortless playing create the unmatched gaming experience you have been waiting for...
Smart software that maintains and manages all the system functions
fully automated
network and remote control management
full historical data retrieval
multy language support
quick help button
Possibility to place different
series (big series, 5/8 tier, Orphans, lateral-neighbours), to double or delete bets...


Full view of roulette wheel
superior cylinder
24 hours on line costumer assistance
Maximum protection of program and cylinder from
breaking in
1 year guarantee
The system is ready to function in only 4 hours
Each unit consists of completely independent software
Guaranteed service within 24 hours
it can be adjusted to fit your specific needs.



Nothing is left to chance:

design, the selection of materials, the production and the planning and supervision of development and production all take place in our head office.

For instance, all materials are tested for quality and reliability before being used. Quality and gaming experience come before everything.
With the enthusiasm of our team we not only create innovative solutions but the experience of gaming. Our mission is simply: "State-of-the-art gaming machines."
Your AIK Team















© 2004. AIK d.o.o. All rights reserved.




..



..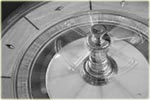 ..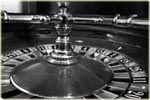 Dragomirja Brenčiča Brkina 1, Hrpelje
SI - 6240 Kozina, Slovenija
TEL: +386 41 365 483
FAX: +386 56 800 451
Email: info@aik.si